Never say
no bid

again
Propose to 10x more contracts with Rogue
Find the opportunity you want to pursue on rogue
Generate your outline and red team draft with a single click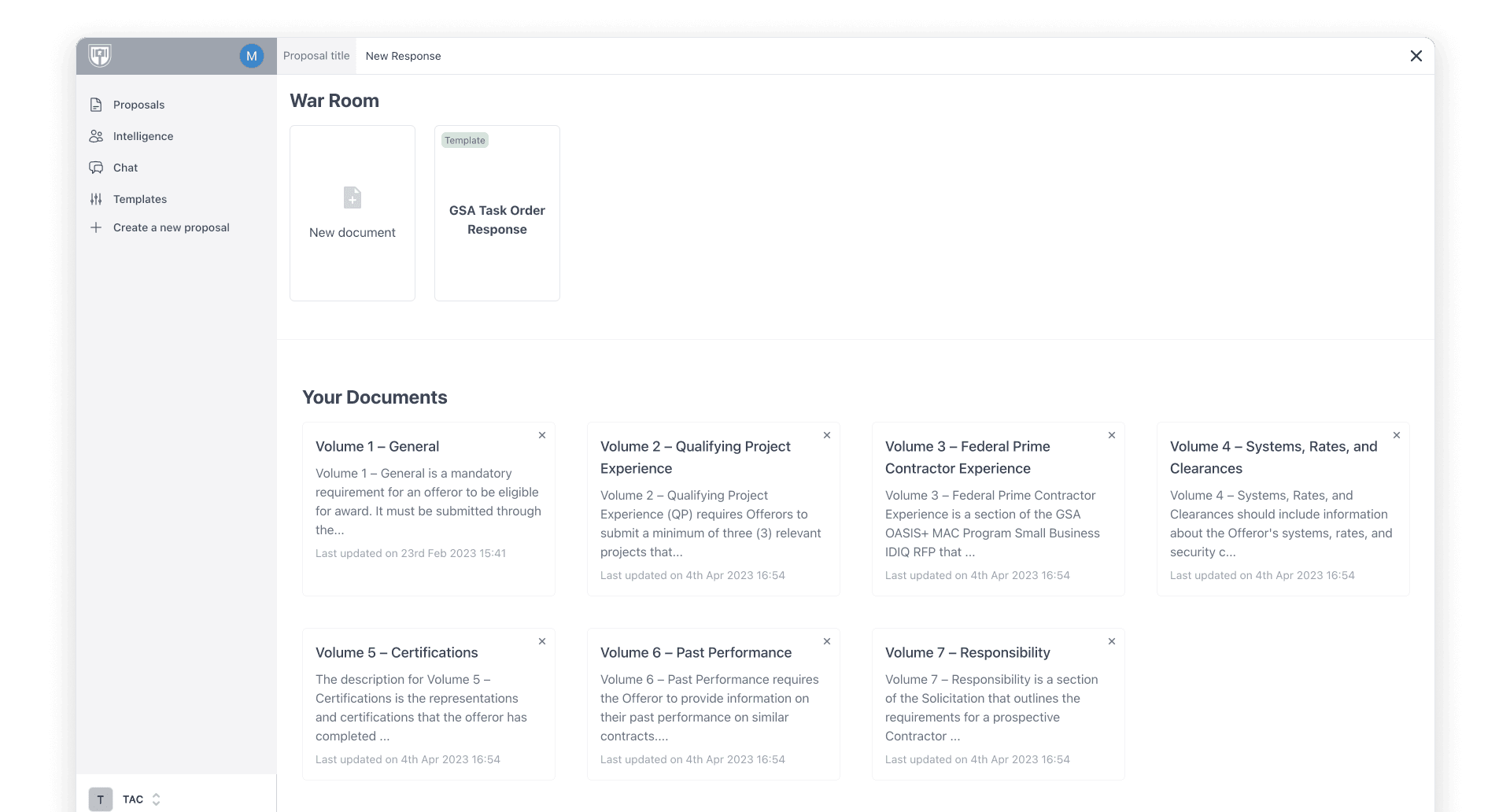 It's like having a proposal team that doesn't sleep.
- Rogue User Skip the parts you
hate
Prop writing
doesn't have to feel like a chore
Rogue is the only AI writing assistant specifically trained to help you write responses to Sources Sought, Requests for information, and Requests for Proposals.
Where other AI writing tools trail off into meaningless nonsense, Rogue delivers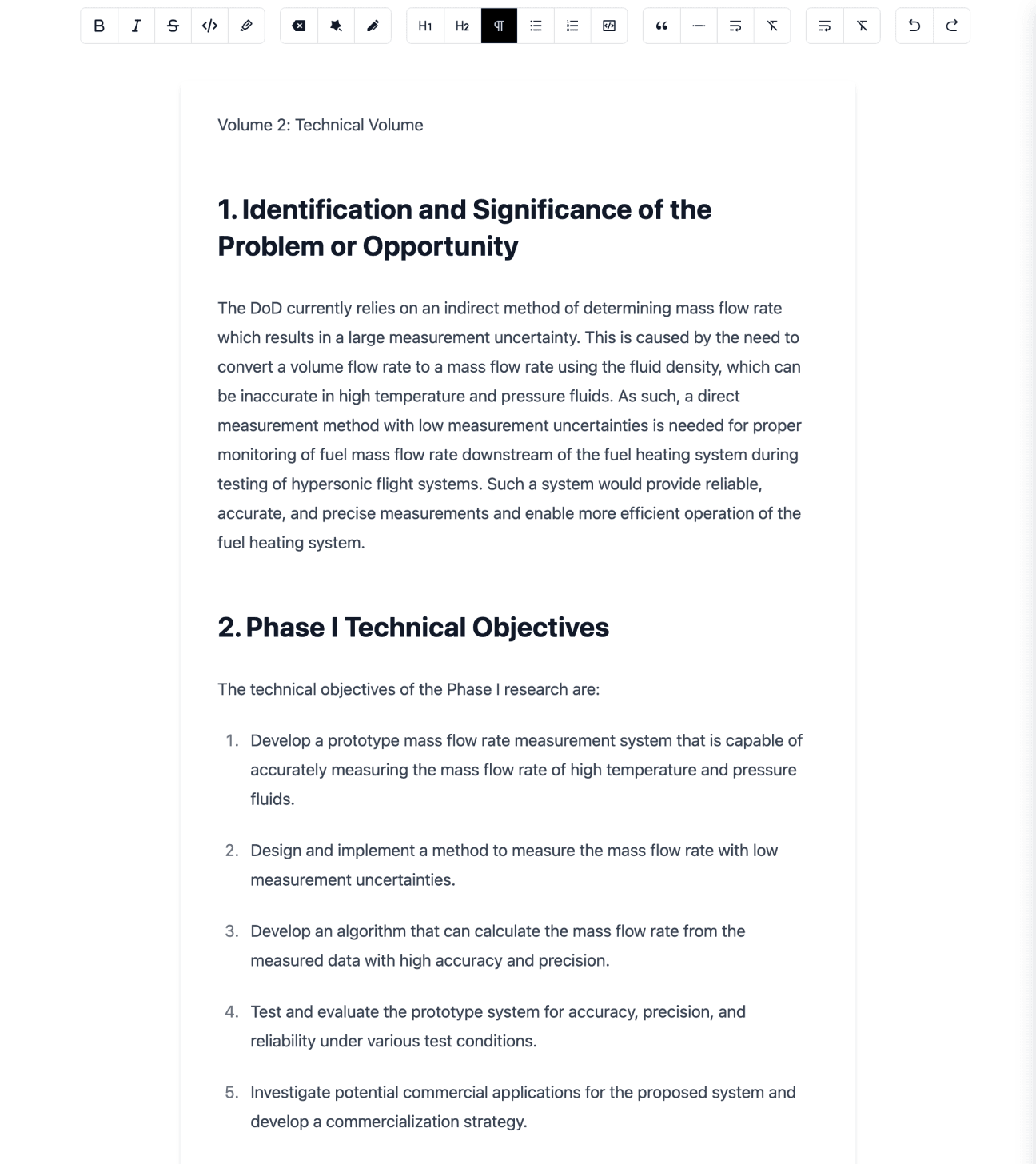 Rogue lets you focus on your
Technical Approach
Type a sentence or two into the generated outline and let Rogue fill in the page with
perfectly written sentence. While Rogue focuses on the
minutia
Compliance by default, as Rogue automatically includes the technical requirements in the correct sections to
prime your proof points.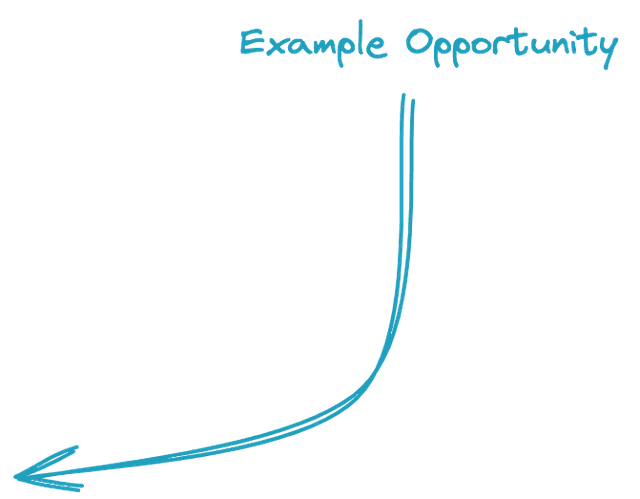 High Temperature and Pressure Mass Flow Rate Measurement System for Liquid and Supercritical Phase Fluids
Focus Areas
General Warfighting Requirements (GWR)
Objective
Develop and demonstrate a true mass flow rate measurement system to be used to determine the flow rate of high temperature and pressure fluids in support of Department of Defense (DoD) hypersonic flight system acquisition programs.
Description
The ground testing of DoD high speed and hypersonic (HS/H) propulsion systems requires supporting utility supply systems that can provide various fluids and gases to the test article at conditions similar to or in excess of those expected to be experienced while the system is in flight. Because of the extreme temperatures and pressures experienced during hypersonic flight, the fuel that is used by the propulsion system will also be used to provide cooling to flight vehicle hardware and propulsion system components before injection into and burned in the combustor. At the Aerodynamic and Propulsion Test Unit (APTU) of the Arnold Engineering Development Complex at Arnold Air Force Base in Tennessee, a Heated Fuel System (HFS) has been installed to support HS/H propulsion system testing using kerosene-based fuels. It is designed to provide fuel to the propulsion system under test at high pressures and temperatures. Once the fuel is heated to the desired test temperature the fuel may be in a supercritical thermodynamic state and endothermic reactions may have broken long-chain hydrocarbon molecules into shorter molecules. This in turn results in a large uncertainty in the density of the fuel since the actual composition of the fuel mixture after heating is unknown. A new measurement method is needed to determine the fuel mass flow rate downstream of the fuel heating system. It is desired that the measurement uncertainties of this method are on the order of the methods used to measure low temperature flows. A direct measurement of mass flow rate is preferred since requiring the conversion of a volume flow rate to mass flow rate using the fluid density is not conducive to maintaining a low measurement uncertainty.
Make a outline or Create a red team draft
If you hate having to spend the first day of writing on making the template...
Sidestep the grind with Rogue
AI Opportunity shredder
that will
change your life
AI Opportunity shredder to accelerate your opportunity evaluation process. Upload a PDF and ask any question that you have about the opportunity.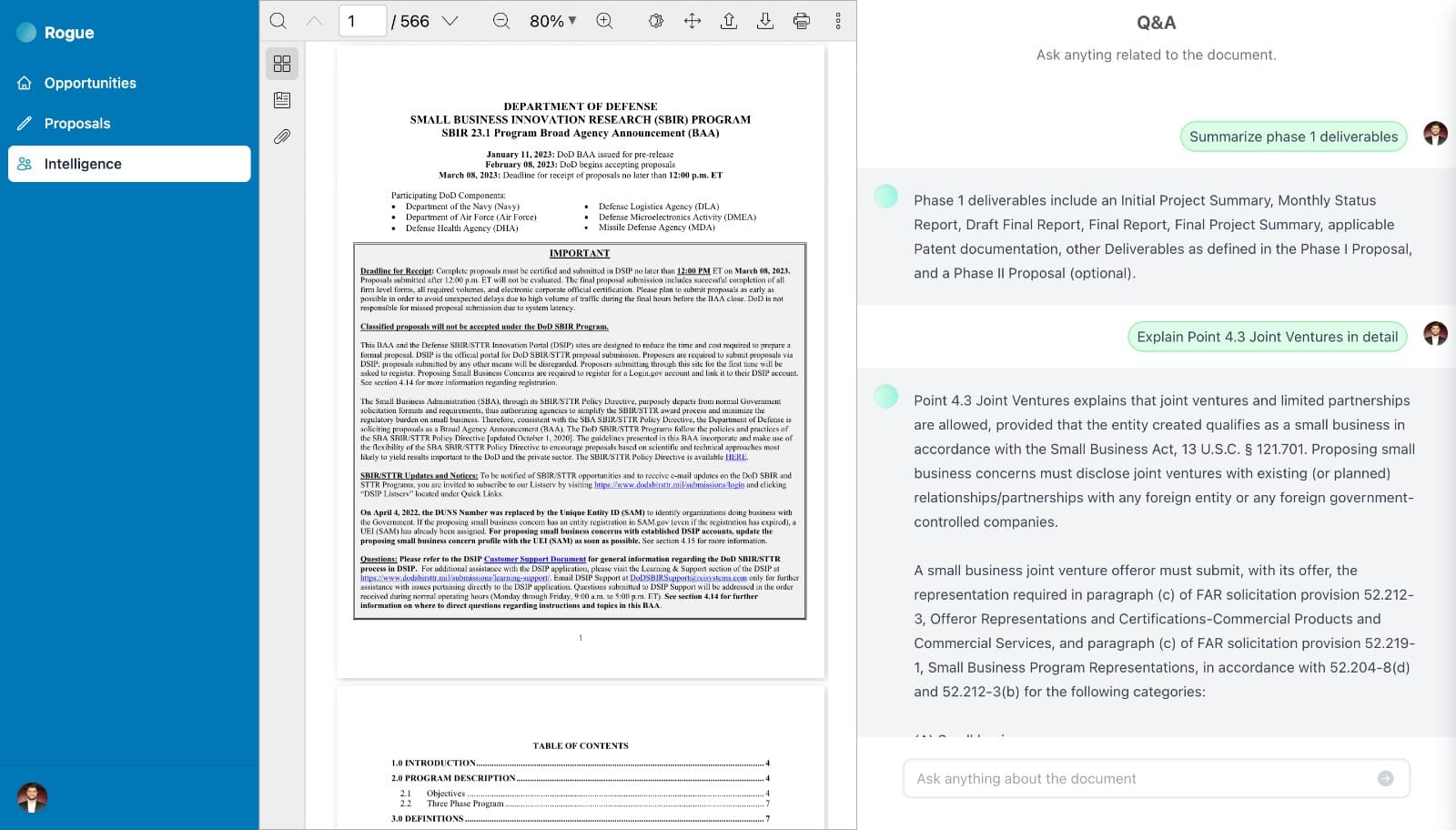 Proposal editor
on steroids
Rogue AI Editor is the best way to
supercharge your proposal
Rogue is the only AI writing assistant specifically trained to help you write responses to Sources Sought, Requests for information, and Requests for Proposals.
It's like having a professional proposal writer on your team, but without the cost.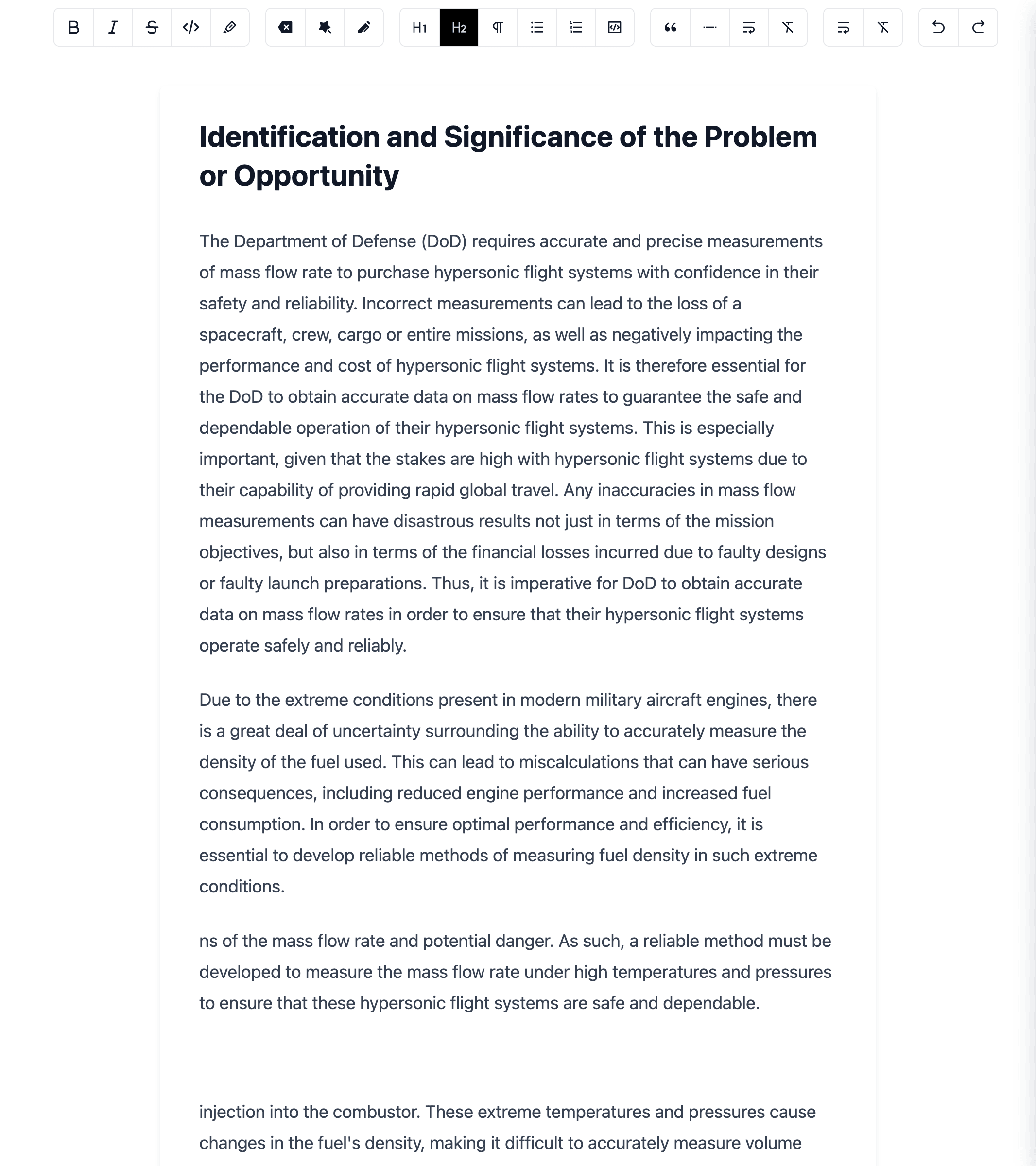 Rogue Elite is backed by a

100% money back guarantee
We want rogue to be the missing part of your capture team. And while we do offer a generous discount for small businesses, Rogue Elite is where the real magic happens
Along with the powerful Rogue Wizard to kickstart your writing, Pro unlocks:
Generate proposals for a wide range of contract opportunities

Proactive opportunity matching based on your past performances

AI Opportunity shredder to accelerate your opportunity evaluation process
If you pay for Elite and discover the Rogue isn't helpful for you, we'll hapily refund your full payment within 30 days (no questions asked)
Frequently asked questions